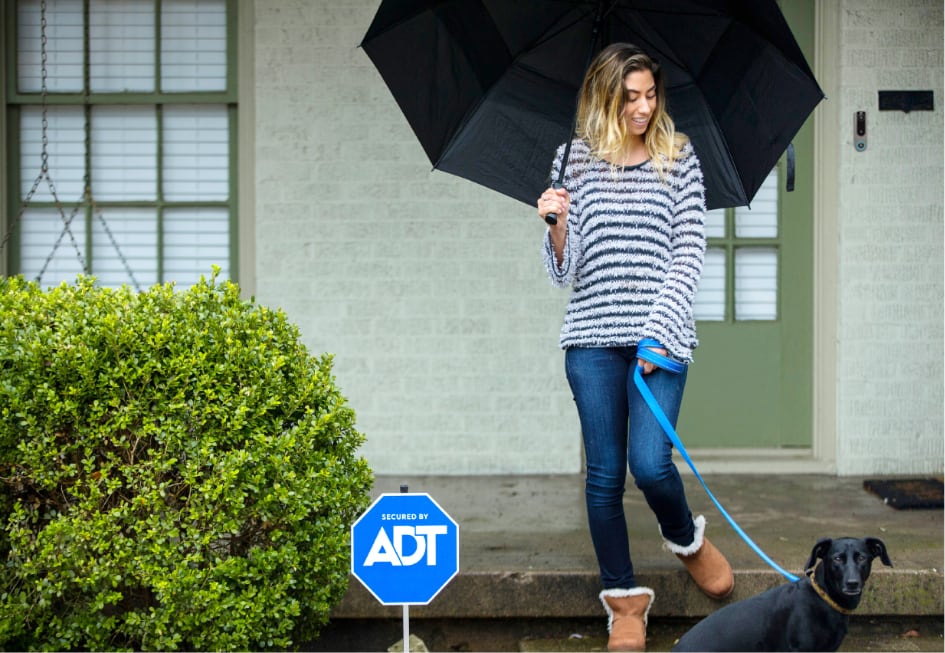 Installing Security in Layers Is A Wise Approach
Layering your home's protection is a smart plan for safeguarding your home. A diversified alarm system would feature entry-point sensors, video surveillance, doorbell cameras, motion-activated lighting, and smart locking systems. ADP signs and stickers alert potential intruders that these layered devices are present but they should only be a single aspect of your total defense package.
A yard sign might be all you need to ward off a first-time intruder in Spokane, but a single sign in your mulch bed likely won't keep away a more experienced burglar. If there aren't added forms of security, they might come to the conclusion that the sign is a dummy and your house is not protected.
Can Home Security Signs Deter Intrusion In Spokane?
There's a popular perception that installing security yard sign by your front door is all you need to safeguard your property. Basically, an intruder is supposed to find "Protected By ADT'' and bypass your house. So why not just have a home security sign in Spokane and skip a real home security system? This means that a security system isn't the protector, just get a home security sign in Spokane. It's the home security sign that deters intrusion in Spokane instead of the security system.
Although there is legitimate value in showing off a yard sign from prominent security companies such as ADT®, it isn't enough to discourage career criminals. Instead, you're better off reinforcing them with real security devices. It seems like a smarter and safer plan than simply assuming that your home security signs will deter intrusion in Spokane.
Reinforce Your Spokane Home Security Signs With Actual Protection
Although home security signs may deter intrusion on occasion, you shouldn't count on them as your only form of protection. As an alternative, consider implementing a combination of the ensuing components:
● Video surveillance: To be honest, thieves don't want to be recorded on video as it could be submitted in a legal matter. You should install exterior surveillance that covers main areas of entry including front and back doors, garage, and windows.
● Sensors for access points: Most invaders break into your home by way of doors or windows, so you should have those protected by motion and glass break sensors. When an alarm trips, your integrated home defense will notify you and your 24-hour monitoring team.
● Exterior motion-sensor lights: Although it's true that numerous invasions happen in broad daylight when residents are at work, you must also have a plan to protect against thieves who prefer the cover of darkness. Motion-detection lighting installed near your entry points will instantly shine a light on criminal activity and turn away intruders.
● Smart entry locks and doorbell video: Smart locking devices will notify you when a person attempts to unlock your door. A doorbell video component enhances your protection by giving you real-time footage. Both can be managed through your smartphone security application.
● Smart lighting: Another useful home automation tool, smart lighting are able to be customized to a schedule or engaged right from your phone. Smart lights are intended to give the impression you are on-site and successfully discourage burglars.
Take The First Step Toward Your Total Home Protection Package
Why take the chance that standalone home security signs will deter intrusion in Spokane when you can have a complete home security system? Reach out to (509) 240-8651 or complete the contact form to get started. You can choose from a range of solutions at affordable monthly rates or customize your security to your needs.
Cities Served Around Spokane By Secure24 Your Local ADT Authorized Dealer